Aditya Packers and Movers Gurgaon
Aditya Packers and Movers Gurgaon is a local fully licensed and insured Packers and Movers Gurgaon company serving Gurgaon city and its surrounding areas. Our goal is to become the most customer service oriented packers and movers Gurgaon company, by offering professionalism through fully trained, courteous, uniformed staff. We will always provide moving services above and beyond industry norms and the standards that other packers and movers Gurgaon offer. We are fully equipped our moving fleet so that all customers receive equal and top quality moving service. We will do moving each job with utmost care, taking all of our customer's needs and concerns into account.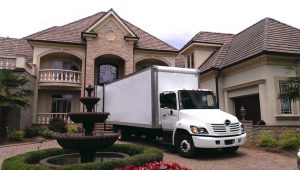 At Aditya Packers and Movers Gurgaon, we want to help you plan your move properly, to make your relocation as fun, rewarding and stress-free as possible. We provide complete moving solutions in Gurgaon which include residential moving, office relocation, car transportation, packing and storage.. Our reputation is impeccable. Our staff is courteous, professional and knowledgeable. We are 100% committed to making sure the job is done right. We hire the right people and train them on company policy and service standards, which are the very highest in Gurgaon. We have the right equipment for any type of residential aw well as commercial move. We have our own moving trucks which are specifically equipped to provide addition safety to customer goods. Our service area covers all major localities of Gurgaon city and surrounding areas.
Our business approach helps us reduce our costs and expenses, which in tern guarantees our clients low rates and warm and reliable service. After a brief market research or a chat with our representatives you will be convinced that with us you will find the moving service you deserve, staff you can trust and prices you can afford. Contact us now for a free moving quote.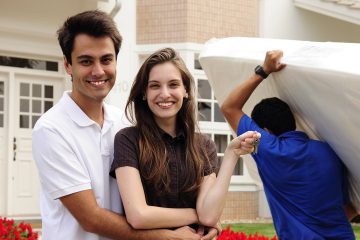 Residential Moving Service In Gurgaon Aditya Packers and Movers Gurgaon specializes in providing residential moving service in Gurgaon. We can shift your household goods locally in Gurgaon, to any city of India and internationally. We provide …
Office Relocation Service In Gurgaon Aditya Packers and Movers has been providing office relocation in Gurgaon since year 2007. During this time we continued to advance our capabilities are proud to be at the top of all Gurgaon office relocation …
Testimonials
The movers were amazing. So accommodating and patient with us. They were friendly and professional. They moved us to a different location in Gurgaon on the same day very professionally and economically. I would recommend this company to anyone that is moving. Five stars!
Booby Malhotra
I had a great experience with Aditya Packers and Movers. They were very friendly, very quick and very careful with my belongings. They moved my belongings from Gurgaon to Bangalore on schedule and all my belongings were safe. I highly recommend this moving company to everyone.
Sandeep Sirohi
Our Clients